Voyagers® Zambia Newsletter |
22/07/2013

With the year 2013 half done, you can't help but think of where to spend the holiday to compliment the productive year.
Luckily, as our esteemed customers, we have special holiday packages just for you. Be it a weekend getaway, a local holiday, or a holiday overseas, let us help you plan an exciting and affordable holiday this season. We have a wide range of holiday destinations to choose from. If your desire is to go for a culture-exploring cruise on the sea onboard a luxury ship or a beach or luxury hotel getaway, we have all these and more exciting and relaxing holiday packages for you to choose from.
For local holidays, we have getaway packages to the main tourist attractions such as the Victoria Falls, South Luangwa National Park, Kafue National Park, and much much more local destinations for your exploration of our rich local culture. Zambia has so much excitement to offer, here is your chance to explore the "Real Africa".

---

Mukambi Safari Lodge Getaway
For a start, you might be interested in an affordable safari getaway with the package below.
Take advantage of this last minute special and visit the remote and tranquil Mukambi Safari Lodge, on the boundary of the nearby Kafue National Park.
Only K995.00 per person per night sharing (minimum 2 nights)
Includes:
Accommodation
Meals
2 activities per day
For an additional ZMW 200.00 per person per night, you can upgrade to the luxury Riverside Villa.
Excludes all holidays and long weekends
Activities to choose from:
Game drives
Walking safaris
Fishing trips
Boat cruises/sunset cruises
There is a scheduled sunset cruise each evening but they also offer boat cruises during the day
Also note that we have much more local packages to tickle your fancy.
For more affordable and exciting local holiday packages, please follow the link below:
---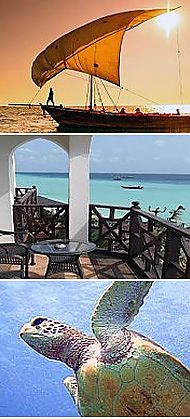 Zanzibar, Dubai, Lake Malawi and more!
If a holiday overseas is what you're feeling, we have an exciting variety to choose from indeed.
If a holiday overseas is what you're feeling, we have an exciting variety to choose from indeed.
Be spoiled for choice with our international holidays! Is it that dream getaway to Zanzibar, Dubai, Lake Malawi, or is it a cruise across the exotic Ayeyarwady and Chindwin Rivers in Myanmar? We will plan your dream getaway for you.
One of the international holiday specials we have in store is the getaway to the magnificent Lake Malawi. A jewel in the crown of Malawi's tourist attractions, this vast body of freshwater fringed by beaches of golden sand is not only a scenic wonderland but it provides water sport opportunities for those looking for something beyond sun, sand and swimming. With this package, you will be accommodated right along the shores of the beautiful lake.
For more exciting and affordable international getaways:
---