Voyagers® Zambia Newsletter |
01/08/2015

Voyagers always strive to serve you better. As a result we have recently restructured our Travel Department in order to continue to provide you with uncompromised service levels.
You will continue to be handled by the same Voyagers Travel Consultant, with the same high level of service, however each Voyagers Travel Consultant will now work as part of a new Team based structure.
This will allow Voyagers to continue to develop and progress our key staff members in order to serve you, the customer.
How does this affect you?
There will be minimal impact on you, the customer. As already stated, our service levels will be maintained and improved through the continued development of our staff members.
The major difference is a change to the email addresses that we use. We now have a specific email address for each of our teams.
Please see below for the team breakdown and email addresses.
---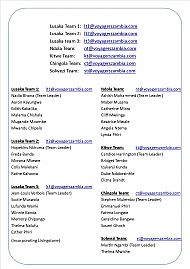 Voyagers Teams and New Email Addresses
---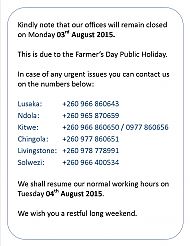 Public Holiday Monday, 3 August 2015
---